Host Streamer Registration in Livchat
Streamer Livchat App
You will become a Streamer by Livchat App – meet the best friends on a single app.
Become a Streamer of the Livchat App and work from your home, generate income while you find friends and have fun to the fullest. It conveys live for the video platform Chat Livchat from anywhere in the world.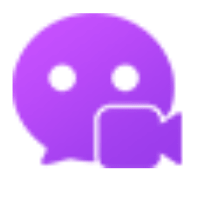 Streamer LivChat – Meet the best
Video transmissions chat, meet the best!
Admitted system: Available for Android cell phones. The latest version is downloaded directly from the cell phone.

Have a payment method: Paypal / Payoneer. New methods of payments can be added later according to availability in each country.
Virtual currency: Coins, 700 Coins = $1 USD.

Virtual gifts: Gifts from 50 Coins up to 10,000 coins.

Video cost private calls: From 70 Coins up to 100 Coins per minute.

Minimum payment: From $40 USD.

Frequency of payments: Weekly payments when meeting the minimum payment $ 40USD.

The revenues of the hostesses are calculated based on the number of coins won. If a hostess gets less than 700 coins, these accumulate for the next week of payments.
Frequent questions

Streamer LivChat
Answers to the most frequently asked questions about the Streamer hostesses at Livchat App.