Register as Streamer in Tango Live
Streamer in Tango Live
Tango Live is the leading live transmission platform that allows any content creator to share your talents and monetize your followers and fans.
Transmit live, interacts with fanatics and earn real money!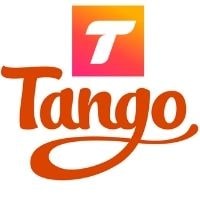 Tango Live
He transmits your life live with Tango Live!
Show your talents And become famous online with your hobbies: Sing, Donzar, cook, travel or play.

Get fans, receive gifts and earn free money.

Make dual transmissions with your friends and random people from Tango Family.

Make your live broadcast as fun as you want, with special filters and great masks.

More spectators = more popularity. Climb in the classification and become number one!
Enjoy live video transmissions and chats.

See new and popular live broadcasts 24 hours a day.

Meet talented people and talk to them directly!

Slide to see the best moments and live reactions of the Streamers (Happy Moments).

Play interactive games with streamers.

Follow your favorite presenters and be the first to know when they appear live.
Public and private chats: Share your world with whom you want.

Create personal group videos or chat messages with your fans and special friends (Live Family).
Speak and chat with nearby talented people or from all over the world.

Share your special stories and promote social events on your profile page so they all see everything!

Participate in online broadcast events: Song contests, dance festivals, music competitions.

VIP state for the best fans: Send gifts to your favorite presenters and enjoy an exclusive state.

We have an active global community of millions of talented presenters: artists, dancers, singers, players, bloggers and more.
Admitted system: Multi Platforms available on Android and iOS. You can also transmit from your computer's browser.

Virtual currency: Diamonds, equivalent to 200 diamonds = $ 1 USD.

Minimum payment: 5,000 diamonds, $ 25 USD

Frequency of payments: When completing minimum 5,000 diamonds = $ 25 USD. The minimum amount to redeem is $ 25 USD, you can redeem up to $ 2,000 per day.

How to get diamonds: gifts received, live broadcasts, rewards and bonuses.
You must have at more than 18 years of age to be able to download and use the application.
The streamer must be completely dressed as it transmits. (Dear male announcers, it is required to wear a shirt and pants).

It is not allowed to run naked, even if the body is partially covered with a towel, blanket or veil.

It is forbidden to transmit in underwear without additional clothes. (That includes lingerie, robes, negligé, transparent nightgowns and ceiling pajamas).

The chest, buttocks and genital organs must be fully covered with an opaque fabric. (No bold shorts, without Blalette-type blouses).

The neckline of the garment or the neckline should not be below the bottom of the breasts.

Bath suits are only allowed in swimming pools or nearby outer waters.

It is forbidden to shower or bathe during live broadcast.
Rub your chest, buttocks and genital area or touch the intimate parts of another person.

Kiss and hug during the transmission (unless it is a brief friend friendly).

Touch anything with your tongue.

Place objects that are not food in your mouth.

Dancing sexually, that simulates a sexual act.

Show sex toys and use them in the transmission.

Imitate any type of physical or verbally sexual activity.
Discriminatory or hate comments towards gender, religion or faith, race or ethnicity, age or disability, physical appearance or sexual orientation.

Alter images of another person shared with the intention of embarrassing or publicly intimidating.

Record the transmissions of users with the intention of blackmail, re-transmitting, selling or distributing on other websites.

Share personal information from another user without your consent (phone number, email, physical address, important documents, private messages, etc.)

Blasphemias designed to hurt another person. Blackmail or harassment of any kind.
Frequent questions

Tango Live
Answers to the most frequently asked questions about Tango Live App.
What is Streamer?
MaJuAgency
2021-08-12T21:58:12-05:00
Streamer is currently one of the most promising modern Internet activities, where it is transmitted in real time by means of live transmission platforms to multiple people who are located anywhere in the world.
It is currently possible to be a live transmission streamer model and obtain income, this activity is closely related to entertainment in general and has become a source of income for thousands of people around the world.